By leiloni bleu
Craving Love
Stevie longed to be loved. Her family had no love for her, she was not what they wanted. She thought she had found love, but love is not one sided…
He said he loved me, he proposed, but it was all a lie. Just a pacifier to keep me happy while he continued to lie and cheat. I gave up all my friends for his because they "weren't like his friends." His friends, yeah right, when they knew we weren't getting back together they hit on me and spilled their guts on his lies and cheating. The girls said sorry. Good friends huh? He played me for a fool. He tore me down, made me feel like I was nothing and no one would want me. He destroyed my self esteem. I let him do that to me. Never again…
Read More
Well, none of that matters now. We are on our way out of this hell hole town, away from him and my family who doesn't want us. Us, my 3 year old son, Noah and I. Thank God for Mr. Stevens, John. He is my boss, friend and confidant. He is the reason we are able to leave. He set me up with a job and a place to live. John gave me the courage to start a new life.
I look in the review mirror at my son and smile. I flip through the channels and find Broken Wing by Martina McBride. That's right Martina, I'm going to take this broken wing and fly. Starting over in a new place, were I can heal my broken heart without worry is just what I need. I need to concentrate on my son, new job and hopefully meet some new friends, real friends. Just friends, no dating and definitely no falling into another relationship. That's what she thought until she met him…
My name is Brock and I have it all, good friends, my own business and a great girlfriend who helped me through a dark time. I was in love and very happy. When I am betrayed, I vow off women. But, images of the beautiful brown eyed woman I met at Alibi's keep flooding my thoughts and dreams until I can no longer deny the way I felt when I looked into her eyes. I heard she doesn't want to date or a relationship. But, she's never met anyone like me…
As soon as I started this novel, I could not put it down. The storyline is so well developed and the descriptions put you right in the middle of Stevie's emotions. I found it so easy to connect with the main character, which made it so easy to finish the book in only a couple of days. I have definitely recommended it to my friends and family. Can't wait to read more material from Leiloni Bleu!
Leiloni Bleu is a romance author. She started writing on a challenge from her family. Twisting her own story, she self published her first book, Craving Love, and discovered a new passion.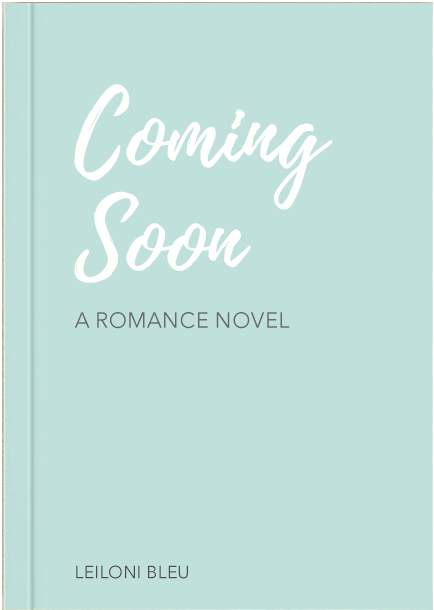 About three young women and the older men who steal their hearts.